Today I received some wool in the post – this means I can continue the warp I started but had to stop because I hadn't calculated it properly. I was one ball short!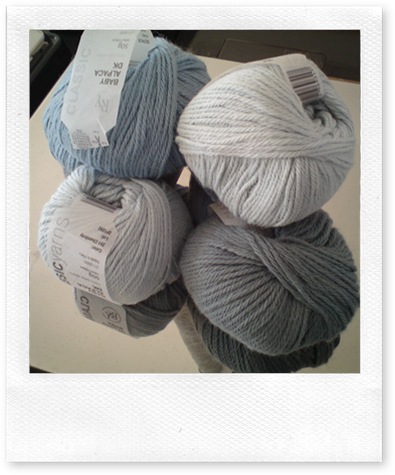 It turns out that the darkest shade of wool (Zinc) had been discontinued – shock horror! However I managed to track down one lonesome ball of it on the internet and snapped it up. Hurrah!
Also I'm terribly excited because I downloaded some weaving software yesterday.
I haven't thought about using any before now but having had a play around with it, I can plan projects and alter them before even thinking about getting the warping board out. Of course I do this on paper beforehand, but the software makes the whole trial and error process so fast. I've found I've learnt things already from it. I'm converted!