We're planning some changes to our kitchen, well, actually we're just planning to finish it. Currently the island worktop is a whopper MDF structure covered with PVC fabric. It's not ideal. Problem is we couldn't decide on what surface to go for – granite and the various Corian materials are smart but so expensive and would involve rebuilding the island structure to accommodate the weight and depth. Wood could be good but the floor is wide oak boards and it would look too, well, woody.
So we've decided to go for mosaic tiles – they're thin so don't require an island rebuild, hardwearing, affordable and with a bit of effort on the design can be fabulous. Bisazza is the kind of thing we have in mind but in DIY mode so they aren't crazy money!
Here's some inspiration taken from www.bisazza.co.uk: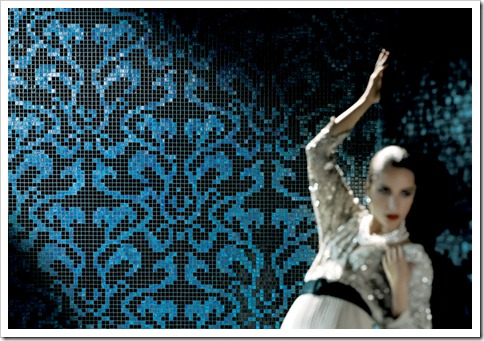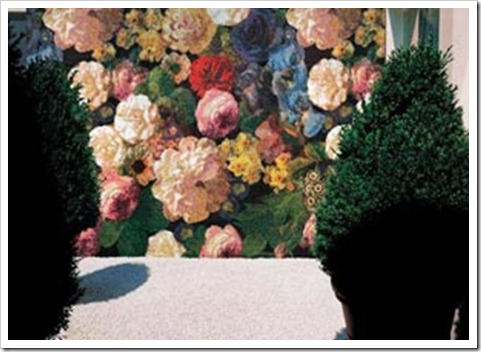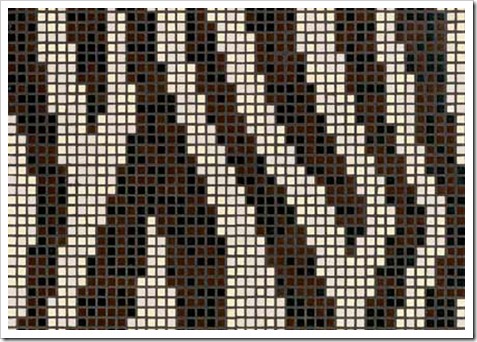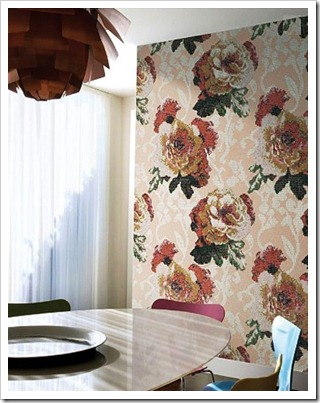 I love, love, love the flowers in the second photo! I'm also thinking that transforming a weave pattern into mosaics could work really well because it's all so geometric – like in the first photo.
To achieve this I have downloaded some mosaic tile software to help plan the pattern and found suppliers of 2cm x 2cm glass mosaics at great prices – the mosaics come ready laid on paper sheets but as I want to relay them into a pattern you simply soak the sheets in water and then lay the individual tiles onto a tile tray which sets the spacing correctly, and then use PVA glue and brown post paper to create new sheets. Then the tiler lays them as normal and the paper comes off after a wipe with some warm water. Simples!