I completely forgot to post this! It was only when looking through the photos on my phone that I remembered.
Back in June Ivan and I went up north to visit his family and also to take part in the Beamish Reliability Run which is a vintage car rally. Now, Ivan's parents happen to have a 1931(?) Rolls Royce which usually gets to go out for a tootle at family weddings. They even brought it all the way down to Cornwall for our wedding back in 2003 – about 500 miles, albeit it was on a trailer. It's a very special car indeed and is absolutely THE way to travel!
The rally took us around the north east countryside over a distance of 150 miles or more and considering the age of the car, performed impeccably without a hitch. They obviously built cars without 'built-in obsolescence' and all the rest of it in those days but then it is a Rolls.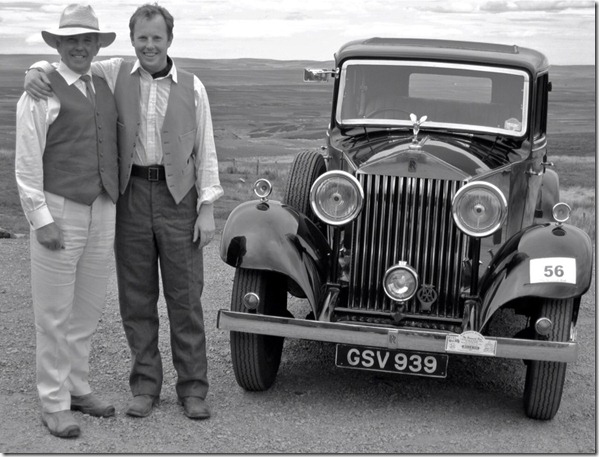 Ivan and his Dad with the Rolls at one of the stop off points. Don't they look alike?!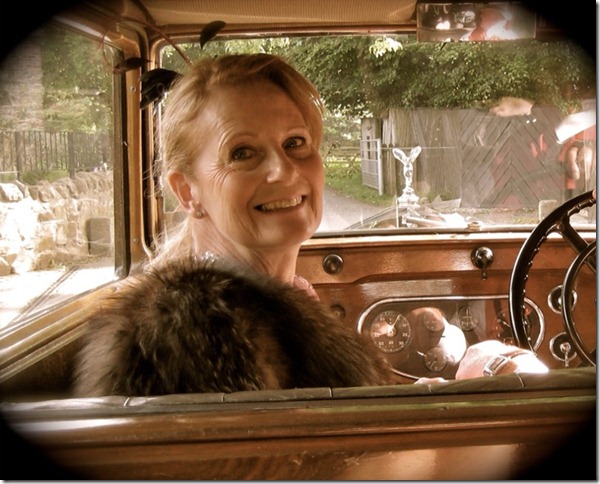 Ivan's Mum looking terribly glamorous and photogenic as always.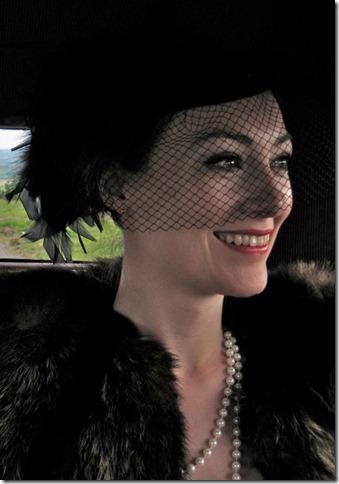 Me travelling in style in the back seat.
I should probably mention that we all decided to get into the spirit and, as you can see, dress for the era. We thought everyone would but it turned out that only two car loads of people actually did so we felt slightly overdressed at lunch! It worked out well though as Ivan and I won a prize for the best dressed couple!
I do have more pics of the fantastic scenery on the other camera so I may well do another post on that soon.